Image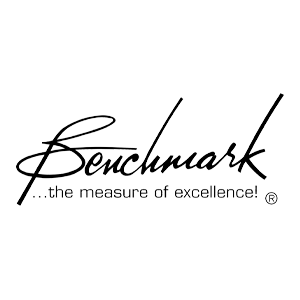 Benchmark Media Systems are an award winning HiFi component company committed to pure audio excellence.
The Benchmark product range spans from stereo power amplifiers, to digital-analogue converters and even high quality audio cabling. Each of Benchmark's products is designed with sonic transparency at its forefront.
While many manufacturers will aim for enhanced presentation or an overlaying veil of even harmonic distortion, Benchmark's focus is purely on accurate, clean and transparent audio enabling reproduction of musical material as close as possible to its original conception at recording.
Benchmark also take enormous pride in their standards of durability and build. Each product is designed, assembled, tested and shipped from their Syracuse, NY headquarters where the company has been established for over 30 years.