As the UK soldiers on through the continuing period of lockdown and isolation, many audio enthusiasts are turning to their faithful HiFi and headphone audio systems for comfort, entertainment or distraction!
Safety measures have resulted in many bricks and mortar businesses closing their doors. However the vast majority of HiFi retailers continue to operate both by internet and over the phone.
At such a critical time of isolation, SCV are dedicated to offer additional assistance wherever possible to everyone from music lovers seeking their first piece of HiFi hardware all the way up to audiophiles seeking that all-important upgrade to complete their setup.
In this spirit, we have a few key promotions and terms which we hope will get you to stereo nirvana without even leaving the house!
1. Set Your Benchmark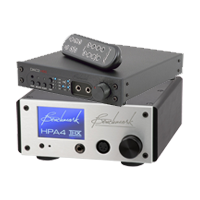 SCV has forecasted carefully and had stocked up on a few key brands to ensure rock solid supply through the uncertain times ahead. One such brand is Benchmark Media Systems.
Benchmark's full range of pristine DACs, headphone amplifiers and power amps are now available for next-day delivery to mainland UK addresses direct from the UK distribution warehouse. To take advantage of this offer simply contact your nearest authorised Benchmark retailer (listed on our product pages) and ask about our direct shipping service.
We also appreciate that auditioning is difficult with HiFi retail locations closed, and so although we're certain you'll be 100% happy with your Benchmark component, dealers are also offering a 14 day no quibble return guarantee just in case it's not the right fit.
2. Upgrade Your Soundstage With IsoAcoustics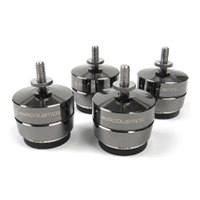 Voted EISA's HiFi Upgrade Of The Year 2019 - 2020, GAIA speaker isolators are now a hugely popular way to improve your HiFi system by adding extra clarity to floor-standers by removing upward reflections and removing smear from their stereo image.
While in lockdown limbo, every set of 8 GAIAs purchased from our team of authorised dealers will also include 3x OREA Graphite HiFi component isolators completely free of charge for users to experience the IsoAcoustics difference across multiple parts of their setup – isolate your HiFi while isolating yourself!
During this period without the means for in-store auditioning, IsoAcoustics dealers will also offer a 30 day money back guarantee providing customers with the flexibility to return your set if you're not completely happy with the results.
3. Digitise Your CD Collection With Novafidelity
Known globally as Cocktail Audio, Novafidelity's products feature wide-ranging skillsets including music streaming via multiple services and platforms, music ripping and media library cataloguing.
For owners of sizeable CD collections, the lockdown is a perfect time to achieve zen like organisation by digitising your catalogue into a versatile and easily searchable 
Novafidelity streamers start from just £599, and during the lockdown period our network of dealers will also be offering a WiFi dongle and 2TB hard drive jump-start accessory set at just £130 £60 to get you ripping and listening as quickly as possible!

Visit the Novafidelity product range for specs / pricing and to find your nearest authorised dealer.
4. Enjoy Some Private Listening With Meze Audio
To enjoy music in isolation during the Covid-19 lockdown period, headphones and IEMs are undeniably our friends.
As such SCV have ensured that all closed-back models including the 99 Classics and 99 Neo models are readily in stock and available for immediate UK dispatch.
As a lockdown special, authorised dealers will also be offering a rather attractive 50% discount on 12 Classics in-ears with the purchase of any Meze Audio headphone including Empyrean, RAI Solo, and RAI Penta.
Find your nearest retailer on our Meze Audio product pages here.
---
For more information on any of our promotions or to be put in touch with your closest authorised dealer. Contact the SCV Consumer Audio Sales Team.