The Hi-Fi Show Live in Windsor is an annual and highly-popular speciality audio event brought to audiophiles from the fine people at Hi-Fi News and Record Review magazine. Each year fans and connoisseurs of hi-fi personal audio and portable audio gather to experience demonstrations, meet designers and attend insightful audio industry presentations.
The Hi-Fi Show Live is a particularly favourable ground for exclusive UK launches of new and innovative hi-fi and consumer audio products. This year SCV is happily rising to the challenge with an impressive array of UK first-timers on show in the Roxburghe suite. Read on to find out what's in-store...
Benchmark
LA4 – Released this very month (Oct 2018), Benchmark Media Systems present a pristine dedicated line/pre amplifier cut from the same cloth as their acclaimed HPA4 Headphone amplifier released earlier in the year. Like the HPA4, the LA4 is 100% pure analogue and achieves an ultra-low 135dB sound to noise ratio. Designed to match with Benchmark's AHB2 amplifier, the LA4 is a great addition to any system aimed at near-flawless transparency.
DAC3B – The new 3B is the latest 'lite' addition to Benchmark's DAC3 series of digital audio converters. DAC3B does away with analogue inputs, control buttons such as polarity/mute and dim and strips out the headphone amp and volume control features in favour of a fixed out-put DA conversion model. The DAC3B is a great option for customers wanting to combine the LA4 or HPA4 with an AHB2, or who already have a preamp or integrated amplifier in their system and want to add some Benchmark signature clarity.
 
Focal
Elegia – First spotted at Rocky Mountain Audio Fest in Denver Colorado only a few weeks ago, Elegia is the first closed-back circum-aural model to join Focal's family of high-end reference headphones. Under the hood Focal's unique M-shape dome driver can be found supported by their frameless voicecoil and an incredibly lightweight assembly. The result is a perfect balance of high-detail and high-comfort for any discerning private listener.
Utopia & QP2R – a collaborative bundle from Focal and Shenzhen manufacturer Questyle Audio, famous for their patented Current Mode Amplification technology. The new package includes Focal's flagship Utopia headphone along with a specially impedance-matched Questyle's QP2R, a digital audio player with 64GB and a wealth of format support options. The two products when combined form a truly impressive personal listening experience.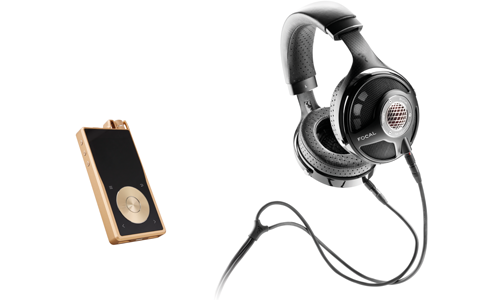 IsoAcoustics
OREA Bronze – many may already be familiar with IsoAcoustics' effective range of OREA hi-fi component isolators. The newly introduced Bronze model caters for lighter components such as DACs, CD players and any hi-fi separate weighing in at 12kg or below.
GAIA Titan – IsoAcoustics have extended their highly acclaimed GAIA range with new models designed for larger speakers. The new range includes three models catering for speakers weighing from 100kg to 280kg. At The Hi-Fi Show Live, SCV will have the largest Titan 'Cronos' to check out first-hand!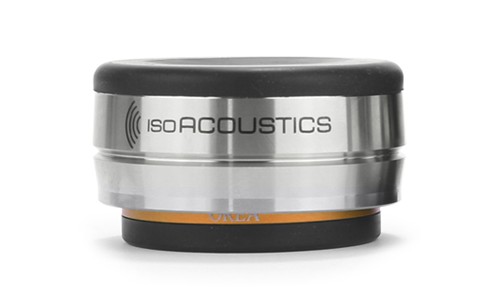 Novafidelity
X50Pro – Novafidelity's newest addition to their X series of music network streamers. The X50Pro is a digital source device and multi-purposes music server, built with on-board media playback, cd ripping, streaming and music recording functionality all in one unit. Novafidelity have also harnessed the power of Crystek's CCHD-575 noise oscillator for super-low phase.
 
Questyle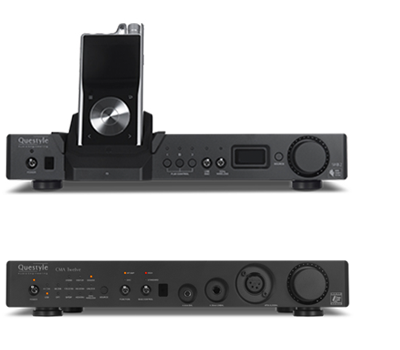 CMA Twelve – Questyle present their brand new flagship DAC and headphone amplifier. In the tradition of previous CMA models, Twelve features Questyle's patented Current Mode Amplification technology, harnessing no fewer than four groups of Current Mode Amplifiers. The ultra-low distortion and wide ranging audio format support makes this a terrific centre to any digital audio system.
SHB2 – affectionately known as the Questyle 'Super Hub,' the SHB2 is a state-of-the-art DA converter and preamp with the added benefit of a dock for Questyle's QP2R portable player built right into the front panel. With a wide range of output options, SHB2 is by far the most compressive way to playback from the QP2R into any larger hi-fi system.
Both new Questyle products feature their patented 5.8Ghz wireless audio transmission system, for audiophile sound quality over distances up to 50m. New products coming in the Questyle family will build on this technology allowing for complete systems using wireless connectivity.
The SHB2 can be connected to the CMA Twelve via their patented 5.8Ghz system. In practice this would mean the SHB2 can sit in a main system as pre amp for CD, Streaming and QP2R dock, with the CMA Twelve placed in another room or close to the users listen position for use easy use with headphones or a secondary, smaller system. I need to try it all out, but I believe the remote works for this purpose as well, sending source and track selections from the Twelve back to the SHB2.
---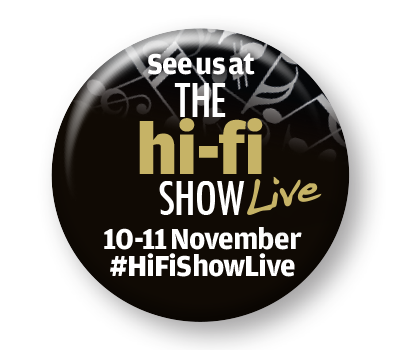 SCV will also be exhibiting further well-known favourites from the Benchmark and Novafidelity lines along with headphones from Meze Audio such as the planar-magnetic 'Empyrean' model.
Since last year's Hi-Fi Show Live the Windsor venue has also been equipped with a newly refurbish bar and dining facility – perfect for comparing notes with fellow audiophiles and spotting questions to the Hi-Fi News contributing team. See you all there!
Show Details
10th / 11th November 2018
(9.30am and close at 5:30pm)
Hi-Fi Show Live
De Vere Beaumont Estate
Burfield Rd
Old Windsor
Windsor
SL4 2JJ
Advance-purchase ticket deals are still available from The Hi-Fi Show Live ticket portal.