As the company celebrate their 40th year in the manufacturing of high quality high-fidelity loudspeakers, Triangle have marked the occasion with the release of special edition 40th Anniversary models based on two iconic Triangle models.
From Humble Beginnings
Art and music enthusiast Renaud De Vergnette founded loudspeaker company Triangle from a modest French workshop in 1980. Triangle's very first development was the 1180 loudspeaker, an initial step in what would become a fast-growing series of technological innovations and achievements helping to build Triangle into the internationally recognised brand audiophiles know today.
Now in Soissons France, 40 years after the company's conception, Triangle proudly present special releases of two of their most enigmatic models as a celebration of the company's history.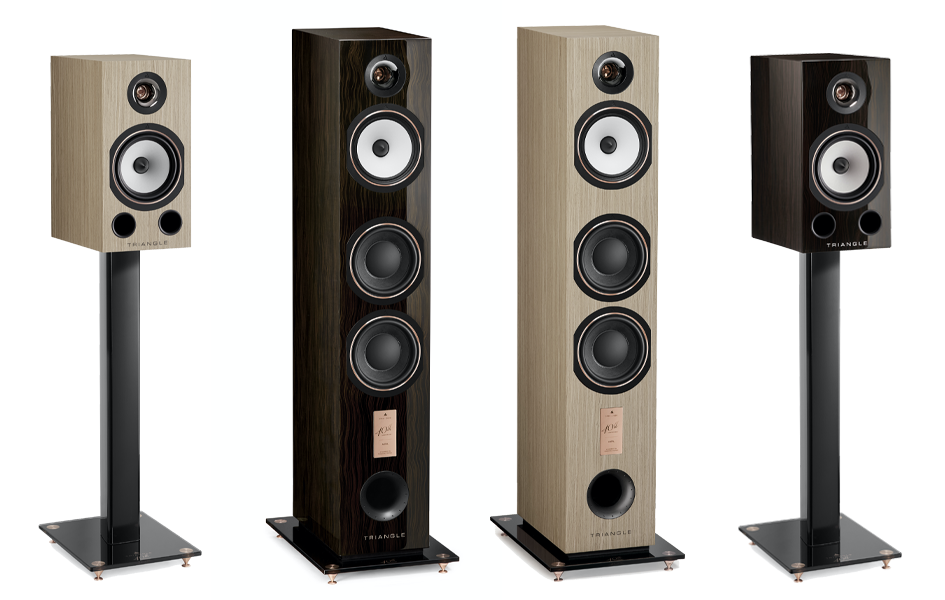 Two of a Kind
Viewed by many as part of a particular apex in the company's history of breakthroughs in research and innovation over the years, the Esprit range Comete bookshelf and Antal floor-standing speakers are the two products selected by Triangle to be honourably reissued as 40th Anniversary models.
The Comete and Antal are seen to illustrate a cornerstone of Triangle's design philosophy:
"Making sound accessible to the widest variety of customers possible through simple processes designed to foster emotion."
Loaded with horn-equipped tweeters, small pleat cellulose paper midrange drivers and enclosed in high quality woodwork, both speakers embody technical characteristics shared even with speakers from higher ranges such as the Signature and Magellan lines.
Undeniable Elegance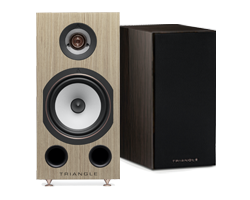 Both speakers from the 40th Anniversary range are composed of high-density cabinets prime with internal reinforcements to deliver more structural rigidity while avoiding sound colouration.
Two new finishes have been introduced to give the special edition Antal and Comete designs an even more prestigious aesthetic – Santos Rosewood, which highlights various tints and grains for a unique and glossy finish; and Blond Sycamore, a lighter grain finished with a single layer of matte varnish for a profile of striking elegance.
A newly designed rose-gold anodised finish has also been applied to the dome tweeter and driver trim rings for additional extra visual pop.
A Commitment to Quality
The new edition Antal and Comete speakers have been designed and improved to incorporate all of Triangle's acoustic innovations to date. The company's dedication to traditional craftsmanship draws from many years of collective expertise from Triangle's design and manufacturing force – some with more than 35 years of experience at Triangle alone.
All engineers and production staff work incredibly closely to ensure unparalleled quality is achieved with no detail or specification deemed too precise.
Shipping Now to the UK
40th Anniversary models are now available to order in both Santos Rosewood and Blond Sycamore finishes. For up-to-date pricing and lead times, get in touch with our consumer audio team for full details. Please note that Anniversary S04 stands (featured in Comete images above) are sold separately.