As we cross the threshold into 2021, SCV are excited to announce three new upgraded products from exalted IEM manufacturer Empire Ears.

Each of the new arrivals seeks to extend and improve the features of their respective mark one variants and bring a new benchmark of audiophile performance to the portable listener.
Meet The New Additions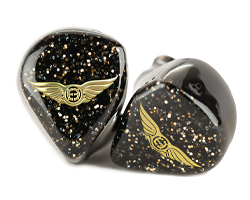 Bravado Mk II
Following the success of the Bravado Mk I lauded for its transparency, separation and soundstage (read more from Major HiFi), Empire Ears' Bravado Mk II features improvements both above and below the hood.
The driver configuration now features four components (formerly two) including EE's next generation W9+ subwoofer, all handled by a fully reengineered synX crossover network. The result is an extended bass response down to 5Hz, extended highs up to 100kHz and an improved 99dB sensitivity value at 1kHz – previously 98dB, but every little helps!
In place of the straight black finish featured on the Mk I variant, Bravado Mk II also sports a 'Deep Field' faceplate which gives a pleasing multi-dimensional look to the outer finish.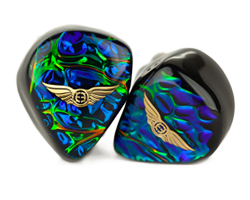 Valkyrie Mk II
Continuing the legacy of EE's first ever 3-driver 'Tribrid' IEM, Valkyrie Mk II implements their new next-generation  W9+ subwoofer for improved low-end presentation. Sensitivity also sees a jump to 111 dB from 96 dB on the original Mk I variant.
Empire Ears' exclusive Dragonhide faceplate proved too popular to change, so Valkyrie Mk II buyers will be relieved to spot  the same striking pattern of blue and green mayhem on the outer shell.
ESR Mk II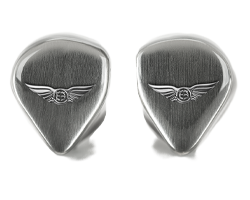 Empire Ears have also made improvements on their 'professional' ESR model designed for critical listening and mixing purposes.
The ESR Mk II features a 5-driver configuration rather than three, again all handled by EE's newly reengineered 4-way synX crossover system. In response terms, this enables a noticeable extension of the high end from 40 to 100kHz.
Inline with the ESR's professional audience, the new faceplate features a bespoke "Brushed Silver" finish which exudes efficiency as well as class.
---
Coming 2021
Each of the newly announced Empire Ears models will be available to order from 1st February 2021. For all enquiries including pricing, contact our consumer audio sales team.