Triangle Magellan 40th Cello Speakers
The second-largest model of the 40th Anniversary Magellan range, the Cello 40th's mission is to channel the performance of Triangle's original Grand Concert model into a compact 110cm 3-way floorstander.
£11000.00
inc VAT
(pair)
ETA 1-2 WEEKS
3-way floorstanding loudspeaker
1x TZ2900PM-MG tweeter
1x T16GMF100-V2 midrange
2x T16GM-MT15-GC2-V2 woofers
Proprietary SVA LF driver membrane
Built-in LHS2 cooling system
Suited for rooms from 25 - 50m2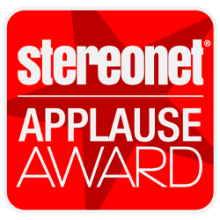 "Strikingly beautiful, dimensionally agreeable and likely to have a high partner acceptance factor, it has a truly crowd-pleasing sound that should win it many friends."
StereoNET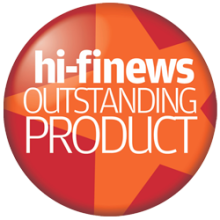 "Without a doubt they are a fitting celebration of both the visual style and technological prowess of one of France's most go-ahead brands. Clothed in Shadow Zebrano, they're absolutely striking."
Hi-Fi News
Cello 40th presents a listening experience of amazing scale, perfectly matched to any genre and never fatiguing to the listener. Thanks to its formidable power reserves, Cello is as happy to perform in intimate 25m2 spaces at lower volumes as it is in 50m2 working at its sublime full capacity.
Enhanced Detail
Cello 40th benefits from all of Triangle's most up-to-date speaker technology prowess. The newly introduced TZ2900 tweeter features a next-generation magnesium alloy dome design perfect for heightening the detail from upper register harmonics, while a 16cm paper diaphragm mid-range delivers wide-range vocal reproductions with zero colouration.
New SVA-Equipped Driver
Triangle's chosen woofer for the 40th Anniversary Cello and Quatuor models features a new proprietary SVA membrane. Developed in part by the aerospace industry, the unique sandwich design that makes up the membrane's assembly ensures a lightweight component with exactly the right level of rigidity for clean impulse delivery.
Image

Frequency Range
35 Hz – 30 Khz (+/- 3 dB)
Low Cutoff
300 (12dB/Oct)
Treble Cutoff
2.6 (24dB/Oct)
Recommended Power
40-300W
Dimensions
252 x 340 x 1080mm, 38.8kg