Manley Labs MAHI Tube Monoblock Amplifiers
MAHI power amplifiers offer a compact monoblock solution with an almost intimidating level of punch.
£6999.00
inc VAT
ETA 1-2 WEEKS
Sold / priced as pair
Switchable between Triode and Ultra-Linear operating modes
ALL-TUBE circuit design
MANLEY IRON® output transformer designed and hand-wound at Manley Labs
Variable Feedback switch
1x 12AT7EH large plate input tube per block
1x 12BH7EH driver tube per block
4x EL84 output tubes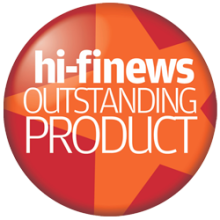 "Leaving aside the Mahi's exceptional tuneability and flexibility, the sound so cosseted the music that I didn't want to let go of them"
Hi-Fi News
Sold in pairs, each MAHI dishes up 20 Watts when in TRIODE mode and 40 Watts when set to Ultra-Linear. MAHI's power is delivered from a 4-way configuration of EL84 (or 6BQ5) tubes driven by a 6414 dual triode driver in concert with a 12AT7EH input dual triode. EL84 is a highly revered tube for Manley Labs over many years, favoured not only for its long life and consistent performance; but also its delightful quickness both in the top and bottom end.
By harnessing a large B+ rail storage, MAHI yields up to 115 joules of energy for better control, better impact and better bass punch from its transformers - each custom engineered and wound at Manley Labs US manufacturing facility. To offer a more customised performance, a variable feedback switch is also available for users to tune the sonic palette from intimately seductive to all-out rock and roll.
Snappy Heritage
As fans of the Manley brand will recognise, MAHI takes a number of design cues from the 2002 SNAPPER amplifier model. While both models share aesthetics in their chassis design, both also feature the hugely popular TRIODE-UL switch for triode ultra-linear mode switching as well as top-shelf German-made WBT binding posts.
Despite its size and affordable price, MAHI delivers a remarkable level of power as a formidable cornerstone to any appropriate system.
Image

Negative Feedback
MIN= 3dB; STD=6dB; MAX=10dB
Gain
28.5 dB TRIODE; 29.1 dB UL (FB STD)
Input Sensitivity
312mV TRIODE; 340mV UL (FB STD)
Max Output
27W TRIODE; 42W UL @ 5 ohms (FB STD)
Signal to Noise
82 dB A-WGT 20-20K
Noise Floor
150µV (-74dBu A-weighted)
Frequency Response
20 Hz to 20 kHz flat (full power, UL mode)
Speaker Load
Optimized for 5 Ohms (recommended)
Output Impedance
1.47 Ohms TRIODE; 1.67 Ohms UL (FB STD)
Damping Factor
5.45 TRIODE; 4.78 UL (FB STD)
Dimensions
280 x 254 x 127mm, 8.16kg (each)