IsoTek V5 Sigmas Mains Conditioner
Delivering significant improvements on its EVO3 series predecessor, the V5 Sigmas power conditioner boasts seven independent power cleaning circuits catering for high current amplifiers as well as source components.
£4495.00
inc VAT
ETA 1-2 WEEKS
7x optimised power cleaning circuits
4x 10A independent outlets
3x 16A independent high current outlets
1x System Link outlet
121,500A instantaneous protection
Fully star-earthed network
Solid core Ohno Continuous Cast copper silver-plated wiring
FEP virtual air dielectric
EVO3 Premier power cable included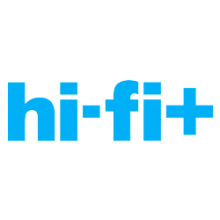 ""In real-world performance terms, a honking great big step forward in sound...IsoTek's V5 Sigmas will improve the performance of a good medium-sized or larger audio system""
Hi-Fi Plus
V5 Sigmas shares a number of traits with its V5 series sibling, the Aquarius. Featuring a mighty 7-way output array, Sigmas serves as an sizeable and cost upgrade for home audio and AV systems alike.
Phenomenal Surge Protection
Thanks to its individual per-outlet cleaning circuits, Sigmas surgically removes common and differential mains noise with a total RFI reduction variant of 80dB. Additionally each Sigmas ships with 121,500A of built-in surge protection defence for ultimate peace of mind for high-end component owners.
High and Medium Current Catering
Of Sigmas' seven individual power networks, three are rated at 16A to accommodate high-current AV appliances such as power amplifiers, subwoofers and larger TVs; while the remaining four feature a 10A rating perfect for all other source components such as streamers, media storage peripherals and preamplifiers.
Image

Voltage
100-240V / 50-60Hz
Medium Current
4x 10A at 2,300W total
High Current
3x 16A at 3,680W total
Surge Protection
121,500A
Dimensions
445 x 150 x 350mm, 15kg