Festive sales phenomenon Black Friday – pipped by some sound calibration fans as the most important Friday of the year – has finally returned!
This year SCV are thrilled to reveal a number of incredible savings available across the SoundID Reference range. Whether you're joining the Sonarworks Reference community for the very first time or bagging a long awaited upgrade from Reference 4, there's a bargain waiting for all.
For The Newbies
Sonarworks is a widely-used calibration software collection aimed at creating a reliable 'Reference' audio standard. Whatever you headphone model, whatever your speakers, Sonarworks SoundID Reference's unique equalisation algorithm will ensure that you hear the same mix between different studios, different speakers and different systems.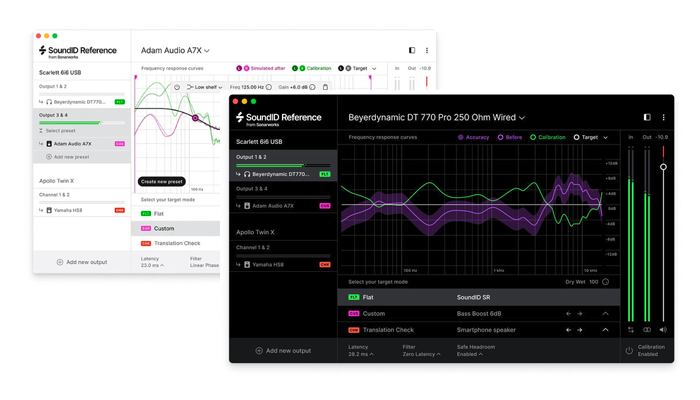 Check out the free demo here to experience the magic first hand!
On To The Deals
Black Friday 2021 will see a discount of 40% applied across the entire vanilla SoundID Reference product range. This includes headphone-only editions, studio editions for headphones and even Sonarworks' hardware bundle including their measurement microphone for live calibration.
Get 40% off on...
Already a Sonarworks Reference 4 owner? Great! There's never been a better time to upgrade to SoundID – Sonarworks' generous 40% promotion discount also extends to the following upgrades.

Also 40% off...
R4 HP to SoundID Reference for Headphones
R4 Studio to SoundID Reference Speakers & Headphones
SoundID Headphones to SoundID Speakers & Headphones
Starts November 26th
Sonarworks' Black Friday sale lasts for the full weekend of November 26 – 28. For further information on SoundID or to find your nearest dealer contact SCV sales.