After several years of amped anticipation, Metric Halo this week finally revealed what every MH owner, fanboy and admirer from a medium-distance has been pining for - the 3D Upgrade Expansion board. The new release is compatible with all existing Metric Halo interfaces in use across the world and provides users with access to a plethora of new features and integrations.
No ordinary expansion board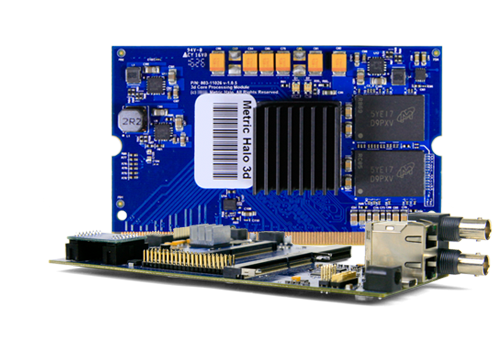 Although Metric Halo's 3D board can be user-installed with minimal tools and without the need for a soldering iron, the transformation it poses for existing MH interfaces is fairly dramatic. New computer interfacing technology, a platform specific data transfer protocol for daisy chaining multiple units, a new expansion board format to extend I/O, and of course an abundance of new software developments thrown in for good measure.
Ok. We can't take it any longer either - let's see what's new...
Hardware Upgrades
USB Audio: Until now, MH interfaces have relied on Firewire connectivity for data transfer. With the 3D upgrade, the internal audio interfacing board is replaced with a brand new updated circuit, sporting the brand new state-of-the-art USB-C connector.
MH Link: Each 3D upgrade card comes equipped with MH Link technology, a new ultra-high bandwidth means of interconnection for daisy-chaining multiple Metric Halo interfaces with astonishingly low latency. Using industry standard Cat5/5e ethernet cabling of uptown 100m in length, MH Link manages low-jitter audio clock distribution, high bandwidth streaming and system control data for uptown 128 channels at 32-bit/192kHz resolution on every port, bidirectionally.
MH EdgeBus: Not only does Metric Halo understand that different users will have different connectivity requirements, they know that requirements can change - from venue to venue, studio to studio and year to year. With this in mind MH have developed a new 3D powered 'EdgeBus' programmable expansion slot capable of housing cards to extend your digital I/O in almost any fashion you desire. ADAT, MADI, SPDIF and MIDI all get a spot - check out our Metric Halo Upgrades page to browse the full Edge Board range.

Software Upgrades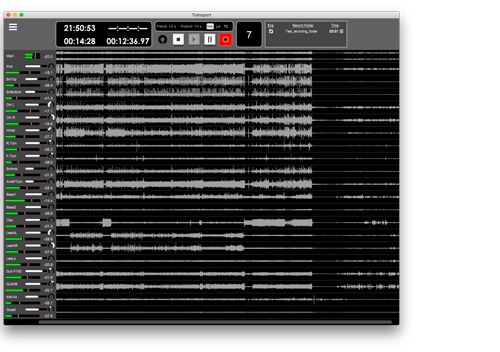 MH Console: A new and improved input routing framework designed to control your entire system with a straightforward and lightning fast layout. MH Console features a sleek new visual design and is fully 64-bit compatible.
MH Mixer: Metric Halo's indestructible software mixer capable of overseeing 128 input x 64 bus multi-box unified all at zero-latency.
MH MonitorControl: A brand new monitor controller software module with surround sound capabilities. ULN-8/LIO-8 users also gain access to Analog Domain level control.
MH Record: Multitrack recording software featuring 128 individual inputs plus deep hardware integration.
MH DSP Engine: All users upgrading to 3D will be rewarded with Metric Halo's +DSP license, providing access to over 100 plug-ins built on the MH Graph environment. Enhanced processing power is all handled by the internal memory, so your computer's processor can rest easier!
And it doesn't stop here
Metric Halo are fully dedicated to the notion of 'products for life.' Every Metric Halo interface has been built with longevity and research painstakingly integrated at its very core, and although protocols, operating systems and the audio industry may change - Metric Halo intend to be there to support you with a useful piece of tech every step of the way.
Don't delay - get in touch with SCV Distribution and find your nearest dealer to take advantage of 3D and give your Metric Halo interface a new lease of life!
3D is in an "Early Access" phase and currently includes a Public Beta version of the 3D software - compatible with Mac OS X.