Last month Canadian manufacturer IsoAcoustics announced two new additions to their pro audio and MI range aimed at music producers and guitarists respectively. Here's a closer look at what's to come...
Introducing ISO-Puck mini
Since the introduction of the original ISO-Puck in 2017, music producers have been singing the praises of their modular design and compatibility across a wide range of studio monitors.
ISO-Pucks have the advantage that they can be used under any speaker – provided the loading weight is appropriate – the three ISO-Pucks under each of my Neumanns are definitely going to stay there!
Hugh Robjohns - SoundOnSound, Jan 2018
Whilst multiple ISO Pucks can be used to accommodate extra weight, IsoAcoustics realised that there was still a requirement for users with monitors and speakers on the smaller side.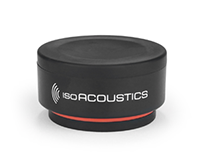 Enter the ISO-Puck mini, a smaller diameter ISO-Puck with a lower weight capacity of 2.75kg per puck, tallying up to 11kg per speaker when used in sets of 4.
IsoAcoustics puck isolators operate at their best when an ideal weight-ratio is applied to their upper suction-cup surface – bearing this science in mind, ISO-Puck mini will be able to offer users of speakers weighing in at less than 11kg even better results than before.
Stage 1 Board
Last year IsoAcoustics yielded enthused reactions with the launch of their Stage 1 screw-in isolators for guitar/instrument amplifiers and cabinets.
Stage1 harnesses the same patented decoupling technology used in IsoAcoustics' pro audio and Hi-Fi products to reduce upward resonant frequencies from the bottom of the cabinet to produce an unmarred - and above-all consistent - sound, no matter what the location.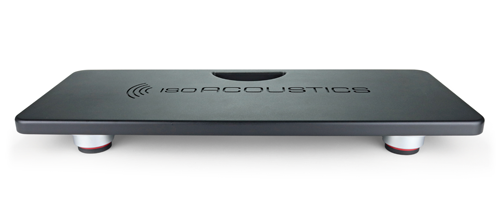 With the introduction of the Stage 1 Board, IsoAcoustics have presented musicians with the perfect platform to isolate amplifiers and stage monitors in scenarios where screw thread attachment may not be feasible.
Each Stage 1 Board requires four Stage 1 isolators (sold separately), measures in at 63.5mm wide and features and built-in handle for ease of transport between gigs, rehearsals and jam sessions.
For more information on IsoAcoustics MI products contact the SCV Professional Sales department for all queries pertaining to specs, etas and pricing.