For more than 30 years, CM (Community Music) has been providing a music education 'haven' for young adults in East London. Through music technology courses, instrumental tuition, collaborative rehearsals and the opportunity to participate in live events, CM gives invaluable knowledge, skills and overall encouragement to countless young people including many who have struggled to integrate with mainstream education.
During their years in operation, CM has amassed an overwhelming list of worthy and charitable partners including the London Borough of Tower Hamlets, Futureversity, Eat Your Own Ears and the Tower Hamlets Arts and Music Education Service. These bodies present CM as a viable option to young adults finding their education choices restricted at a young age. The centre aims to provide a safe creative space where music can be enjoyed as well as studied, and for individuals inspired to commit to a longer learning involvement, CM also offers a certified qualification in partnership with the University of Westminster.
Last week we caught up with Community Music Director of Development Sam Johnson who was kind enough to give us a tour of CM's centre complex in Whitechapel, and talk us through some of the awe-inspiring equipment currently being used in their music tech and recording education process.
Focal Twins
First stop: Focal Twins, which play the part of CM's monitoring mains in their primary studio space. Sam regaled his first introduction to Focal speakers working in collaboration with Paul Norris at Metropolis Studios in Chiswick:
We used the Twins for several sessions in Studio B. After two weeks of tracking – I was hooked. The Twins at CM tend to get rinsed almost non-stop throughout the day and it's a testament to their build that they're up to the task!
Sam outlined the benefits of Focal Twins as tools for education. Asides from their robust build quality designed to take the toll of everyday studio use, he explained how the Twins also offer students new insights into their work:
Many of our students are more accustomed to listening and mixing with more affordable monitor speakers. When they bring their work into the studio to audition through the Twins, the extra detail is always astounding. The Focals provide more information across all frequency ranges and often give the students a chance to strip back their session a bit to better their mix.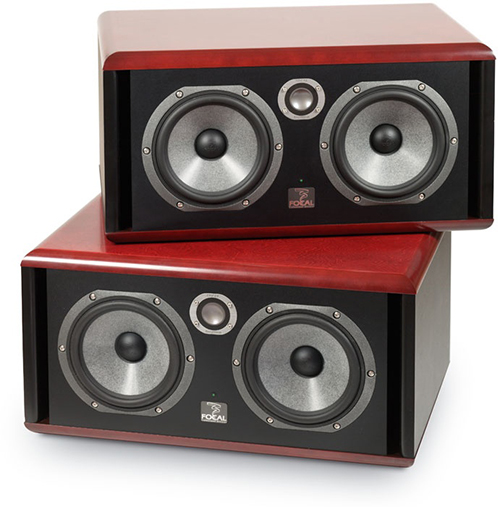 Focal Twin 6 Be monitors are used as CM's studio mains
Avantone MixCubes
Set just beside CM's Focal Twins are their chosen 'B Speakers,' the Avantone MixCubes. Sam revealed that although many students are put off by the harsh nature of the MixCubes' delivery, they quickly appreciate their value after a short stint of comparative mixing.
For many students of that age, this can be a great passage to understanding that the culture of immediacy (of which so many of them have become used to via technology), does not necessarily apply when it comes to music production.

The theory of mixing vocals, snares and reverbs can be explained in any level of intricate detail, but it's through using the Twins and MixCubes that students really get the chance to learn how these theories are put into practice.
Sam also mentioned one great quality of the MixCubes is their ability to dodge the debate around genre. Whilst musical tastes maybe hotly debated between students, they can all find some common ground with regards to a well-mixed piece of music.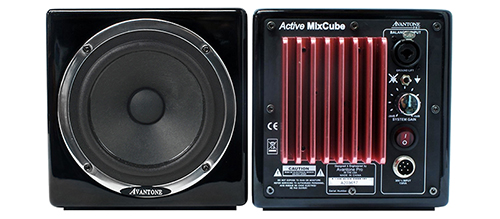 Avantone Active MixCubes: used as CM's B-speaker for comparative mixing
IsoAcoustics L8R430
Revered by CM staff as the cheapest/biggest positive improvement the centre could have made, a set of IsoAcoustics L8R430 isolation stands sits proudly underneath each Focal Twin monitor. Sam describes the isolating effect of the L8Rs as night-and-day:
These are another great talking point for our students. You can't plug them in, you can't play them like an instrument - in a sense, the L8R430s don't 'do anything,' and yet at the same time they do everything.
Whilst every monitor's output is, in a sense, at the mercy of it's environment, Sam explained that the L8Rs had given the CM listening space the absolute best possible boost in accuracy.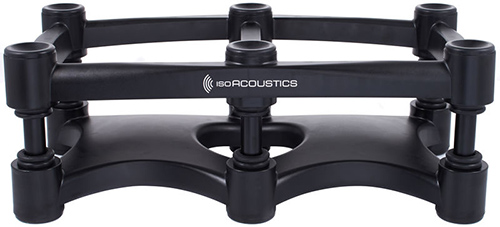 IsoAcoustics L8R430 stands are used at CM to isolate their studio mains
Lindell Audio 500-Series Outboard
Once CM students have engaged with in-the-box recording for a few years, they are given an introduction to outboard signal processing. This – as Sam told us – is where Lindell Audio's 500-series range comes into play:
When our students are comfortable with Logic and recording with audio interfaces, we give them the opportunity to see how different compressors, preamps and EQ interact with their mix. The Lindell 500-series are incredible sounding modules and add some superb colour to the extensive range of microphones we have on-site.

The best part is – since Lindell's price point is within reach for many of our students, many purchase modules of their own and begin experimenting with outboard in their personal setups.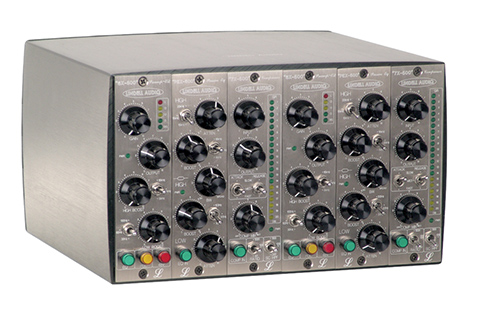 CM use Lindell Audio 500-series modules to introduce students to outboard mixing
CM is currently setting up new locations in Bristol, Cambridge and Ipswich. The demand for CM's expansion is a tribute to their incredibly hard and praiseworthy work over the past 3 decades. Their slogan: "Changing lives through music" is set to be true not only for young adults in London but hopefully, (very soon) UK-wide.