Since 1984, Audix has enjoyed blue-chip renown as a leading manufacturer of microphones for live, installed sound and studio applications. In the last year (2020) Audix also joined the studio headphone and in-ear market with stunning confidence, introducing the A range with varying models to suit a wide range of budgets.
Jump ever so slightly forward to 2021, and SCV are excited to announce the arrival of Audix's TM2 integrated acoustic coupler designed for in-ear monitors.
Introducing Ear Simulators
Live and studio engineers are often faced with queries from artists and gigging musicians regarding the functionality of monitoring tools, especially when it comes to in-ear equipment. Providing rigorous data on the performance of these tools can often come down to guess-work, particularly with less than ideal environments such as stage settings for testing.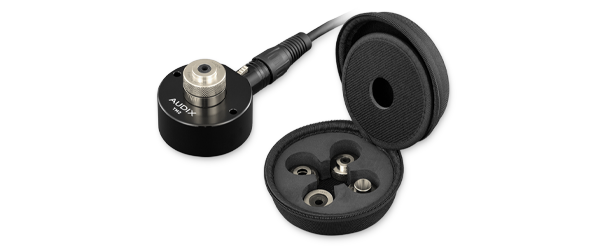 Audix's latest product aims to solve this problem in one fell swoop by utilising lab-style testing and patent-pending technology, all in a compact and easy-to-use package:
We saw a need for a tool that didn't really exist, and instead of waiting for one to come along, we just built it. Along with our new line of studio headphones and two new large-diaphragm studio microphones, the A131 and A133, the TM2 is just another example of how innovation is alive and well at Audix.
Steve Young, Director of US Sales at Audix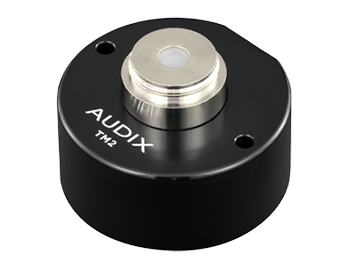 The TM2 is an ear simulator or "coupler" designed to measure the response from a set of in ear monitors to determine if they're working at optimum efficiency. TM2 can be used seamlessly in conjunction with several different measurement software platforms including Rational Acoustic's SMAART package and Studio Six Digital's Audio Tools. Each unit also includes a variety adaptors to fit a range of different IEMs from different brands - even including custom moulds.
Built from precision machined brass and aluminium components, TM2 is a roadworthy testing tool equally at home on stage as in the studio control room.
Shipping January 2021
Audix TM2 acoustic couplers are shipping now! For pricing and to get access to the initial UK shipment, contact our pro audio sales team.