Focal Clear MG Professional Studio Headphones
Clear MG Pro is Focal's new flagship professional mixing headphone that evolves the design and aesthetic of their original Clear Pro model.
£1199.00
inc VAT
IN STOCK
Fully open-back professional mixing headphones
Balanced tonality across full frequency spectrum
Precise articulation even at lower bass frequencies
Exceptional dynamic performance
Wide spatialisation and precise sound-staging
Ergonomically designed for optimum comfort
Includes 1.2 and 5m cables for variety of applications
Rigid carry case including iLok storage nook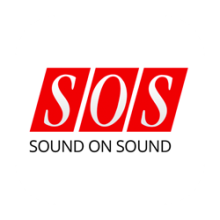 "The new Clear Mg Professionals impress with their dynamic response and low‑frequency extension"
SoundOnSound

"The Clear Mg Professional's evenness in sound reproduction immediately drops me headfirst into the meat of the mix"
TapeOp
Clear MG Pro aim to provide music producers, mix engineers and mastering houses with the ultimate portable listening tool for polished results, joined with the power to implement rapid decisions.
Building For Professionals
The Clear MG Pro headphone has been crafted to deliver the most precise reproduction possible to enable faster audio engineering decisions and highly transferable results.
Adopting Focal's unique M-shaped magnesium dome, these circum aural open-back headphones boast an exceptional dynamic range and can reproduce even the smallest detail across the full audio spectrum.
A Honeycomb Of Innovation
The physical design of the Clear MG Pro model ensures maximum comfort, utilising Focal's next generation microfibre cushions and a headband and yoke assembly that sits evenly across the full perimeter of the head.
With the new MG variant, Focal also introduce a new honeycomb grille design which opens the cup enclosure to allow improved soundstage and an amplified sense of spatialisation.
Image

Driver
40mm 'M'-shaped magnesium dome
Frequency Response
5Hz – 28kHz
Sensitivity
104dB SPL / 1mW @ 1kHz
THD
0.25% @ 1kHz / 100dB SPL
Shipping Dimensions
307 x 315 x 230mm (WxHxD), 3.38kg