Avantone MixCube Active Monitor
Shielded, full-range active studio mini-reference monitors. Their design is inspired by the legacy of the 5C Sound Cubes™ used in virtually all-major studios for the last 25 years.
The Avantone Active MixCubes™ are designed to be high resolution, full-range powered mini-reference monitors for fixed or remote locations. The secondary engineering facet was to create a timeless design that compliments a single full range transducer.
£279.00
inc VAT
ETA 1-2 WEEKS
Sold as singles or pairs
1-way active monitor
5.25 cast aluminium frame
Paper Cone
Dacron acoustical stuffing
Convection/heat-sync aluminium fins
Class AB 100W RMS power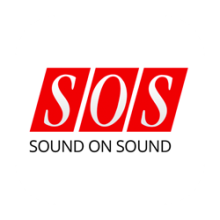 "Arguably the best tool available for reliably balancing a mix so that it works in a wide range of listening situations"
SoundOnSound

"The new Active MixCubes are just better at their intended purpose of focusing in on the articulation of the mids"
TapeOp
Studios primarily use 2-way & 3-way large monitors designed to represent a wide range reference viewpoint at higher listening levels. However …… in the newly developing age of High Definition Audio, there is still a need to hear what your mix will sound like when played back over small "bass-challenged" systems such as televisions, clock radios, computers, car stereos, iPod docking stations, etc.
It is important to make mixing judgments based partially on listening to reference monitors that will not impart tonal anomalies caused by crossovers or inferior full range drivers. Particular attention is always paid to the critical mid-range vocal/guitar/keyboard areas. This is where having a full-range monitor without a crossover is truly revealing.
Image

Authentic Pulp Cone
The paper cone, (chosen for its musical character) was custom designed utilizing the latest in FEA modeling and "old-school" speaker design artistry. The finest New Zealand pulp material is blended with mica fibers for rigidity and longevity. The cloth surround material is made in Japan and has unique damping characteristics, enabling a predictable compliance over the lifespan of the driver.
Y-40 Magnetics
The motor structure is made of certified 1008 low carbon steel by Sumitomo. The magnets are Y-40 GRADE (MIL-SPEC) yielding a 43oz. High-power/low-distortion motor structure. Our proprietary 5.25" Die-cast aluminum frame supports the driver/cone minimizing mechanical transfers. The outer mounting face of the aluminum frame is polished for an elegant appearance.
Image

Sensitivity
0dBu (0.775V RMS) @ +6dB = 104dB SPL
Frequency Response
90Hz-17,000Hz (Accessible musical range)
Maximum SPL
104db @ 1 meter = 1%THD
Input
XLR and TRS combi socket
Dimensions
165 x 165 x 165mm, 4kg