Avantone CLA10 Passive Studio Monitors
CLA10 is Avantone Pro's keenly reworked take on the classic Yamaha NS10M design known from recording studios around the world. The speaker's role is to highlight shortcomings from any mix to appropriate the sound for consumer listening devices such as TVs, radios and in-ear headphones.
£799.00
inc VAT
ETA 1-2 WEEKS
Painstakingly reverse engineered to ensure match with original frequency response
Modelled physically and sonically on original NS10 design
Mid-heavy revealing sound for mixing
Phenolic resin doped tweeter dome
Woofer features custom-tooled mechanical parts that mirror the original
Crossover network uses the same value capacitors
Inductors match the original in DC resistance
Higher-grade components
ROHS and WEEE compliant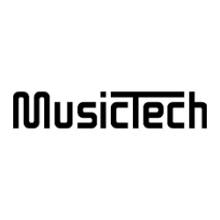 "If you are in need of that very distinctive sound, then these could well be the modern equivalent that you've been looking for"
MusicTech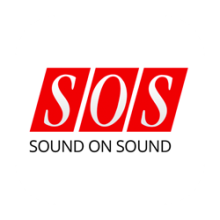 "Avantone have nailed perfectly the more difficult element of an NS‑10 reboot — the bass/mid driver — and they've got the low‑frequency characteristics spot on too"
SoundOnSound
The CLA10s are not the easiest of speakers to listen to. They provide a mid-heavy, almost fatiguing sound with limited bass shelving and can, at times, sound clinical to the point of chilliness. However, the benefits of mixing with CLA10s for engineers who stick with them are bountiful, such that if a mix can be made to sound pleasing on this speaker it is almost guaranteed to translate well whatever system the track is played on thereafter.
Meticulous Design
Avantone Pro took every measure in the design of the CLA10 to physically and sonically match the frequency response, resonance and power of the classic NS10M. The tweeter dome uses the same phenolic resin doping technique to match the original performance curve, whereas the woofer is composed of the same original pulp - sourced from the same original manufacturer. Crossover network capacitors are also set at the same value, and the MDF chassis matches the resonance of the original NS10 exactly.
High Quality Components
To ensure uniformity across each new CLA10, Avantone opted for a machine-pressed technique for the AV10LHF woofer (in place of the lapped seam design). Also whilst the capacitors have been carefully matched, higher quality components for the crossover have been selected for increased life. The speaker's banana plugs have also been upgraded to ensure extra stability and longer-term guarantee.
Image

Frequency Response
60Hz-20kHz
Watts Per Channel
60W (program), 120W (maximum)
Drivers
7" woofer, 1.3" tweeter
Inputs
2x banana plug binding posts
Dimensions
19.7 x 38.1 x 21.59, 6.3kg