Audix present a miniaturised 'short-gun' ceiling condenser perfect for conference rooms, classrooms and more!
Swivel and Pivot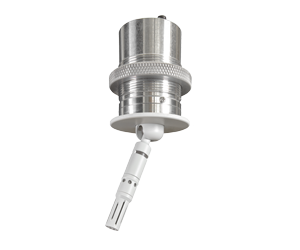 The Audix M45 features an innovative base design delivering the utmost in positioning flexibility. Harnessing both swivel and pivot axis technology, the M45 can be directed to a given source with ease even in more difficult or busier environments.
M45's capsule is purposefully tailored for vocal intelligibility, making it an excellent recording tool for venues such as conference/board rooms, classrooms, lecture halls and even care facilities including hospitals.
Each M45 includes an integrated preamp and is immune to RF interference usually caused from nearby cellular devices.
No-Tool Installation
The M45's install specification requires a single 1-1/2 inch hole, and that's it. Out-of-the-box installation ensures no tools are required to get users up and running as fast as possible.
An adapter is also included with each product to convert an ethernet RJ45-style output from the microphone to standard 8-way conductor pluggable terminal blocks. 
Microphone level signal and LED control information are all fed through the same RJ45 line.
Combined with Audix's DN4 enhanced onramp device, M45 can also be integrated with Dante systems. The DN4's AES67 technology enables support for up to 4 devices while retaining LED logic control for each.
---
Shipping March 2022
M45 will be available from all authorised Audix Installed Sound dealers across the UK. For pricing and availability contact our sales team.