Each year at the NAMM show in Anaheim California, Audix Microphones review the previous 12 months past and recognise a number of key partners with awards reflecting truly exemplary performance. At this year's show, SCV was honoured to accept the award for Distributor of the Year 2018!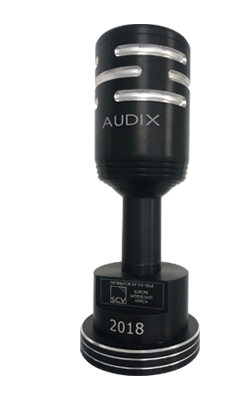 Among SCV's myriad achievements through the past year, the presentation of Audix's DotY 2018 title was specifically awarded on the basis of outstanding international business performance, sales growth both in MI business and installed sound sectors, consistent dedication to the Audix brand, reactiveness to opportunities both in service and sales, and brand marketing support including event exhibitions (such as this year's London Drum Show in Kensington Olympia).
The DotY award was accepted in Anaheim by Head of Sales and Audix Brand Manager Ian Young:
The Audix brand has grown year on year in the UK and Ireland and we are extremely excited about the recent announcement of multiple new products coming soon to the Installed Sound, Live Sound and Recording categories.

The eagerly awaited Dante 4 release is now imminent and Audix have also announced new USB microphones in both mono and stereo. For the first time ever Audix are also producing a ribbon microphone - we are extremely excited to have a play upon their arrival in the UK. I think that I am allowed to announce that there is even a range of In Ear Monitoring Systems in the pipeline too!

All-in-all it is a very exciting time to be involved with Audix Microphones and if any dealers wish to contact us with regard to developing their Audix business there
has never been a better time!
SCV Distribution is hugely proud of its dynamic partnership with Audix Microphones and looks forward to many more opportunities for growth in the coming years.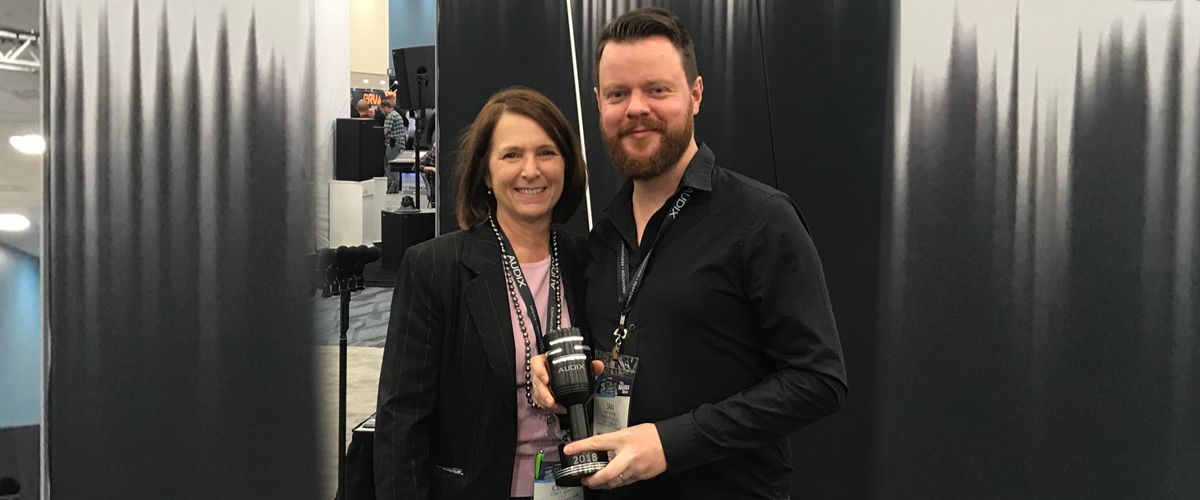 To find out more about Audix's live, studio and installed sound range of microphone products, click here or drop us a line!