SCV Distribution is enormously proud today to announce that it will be handling wholesale distribution of Audix Microphones for the Republic of Ireland. Audix has had a strong working relationship with SCV since 2007 when the company was appointed to handle distribution of its product ranges within the UK. In the 10 years since, the brand has seen triumphant growth and has further cemented its well deserved place as a leading manufacturer of professional microphones in the UK audio industry.
SCV Distribution, has done an amazing job building the Audix brand in the UK; SCV is already doing very well with other brands in Ireland so it made perfect sense for us to expand their territory to include Ireland. We are very happy to enjoy such a strong partnership with SCV.
Francis Williams, World Marketing Associates (Audix EMEA Sales Representative)
---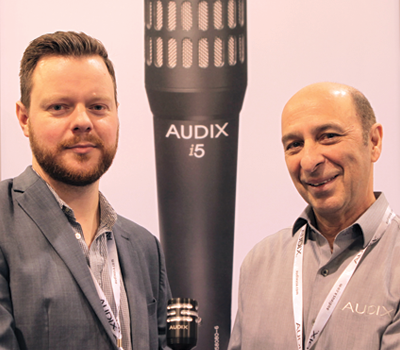 Ian Young with former VP of Audix Sales Cliff Castle
Managing the Audix brand for the UK and Republic of Ireland is SCV's very own Ian Young:
We are extremely pleased to welcome the Republic of Ireland territory into our Audix coverage. We oversee Irish distribution for each of our other major brands so Audix was essentially the missing piece of the puzzle - we have been eyeing it for quite some time!
Ian Young, SCV Distribution Head Of Sales (Pro Audio)
---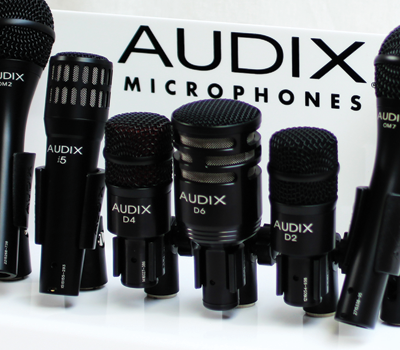 Audix Dynamic Microphone Range
The SCV sales team has already begun reaching out to Audix's established Irish reseller partners, but SCV are equally keen to make new connections for the brand within the ROI territory.
For new dealer enquiries or any information relating to Audix Microphones, contact SCV Distribution.